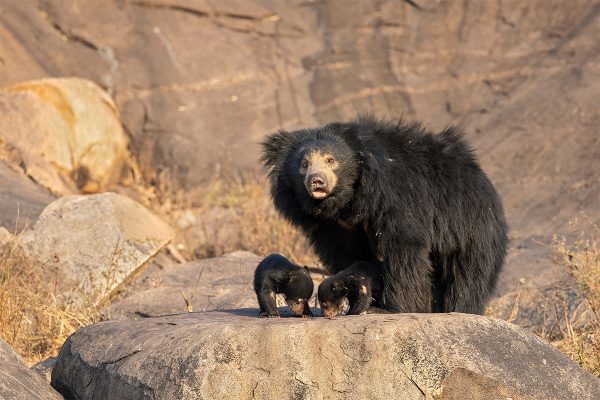 Image sizes are in Height (in) x Width (in)
A Walk with Mama Bear!
₹4,000.00 – ₹12,500.00
Sloth Bear
[Melursus Ursinus]
Sloth bears are mostly solitary with the exception of mothers with cubs.
Cubs cling to their mother's shaggy fur even as she digs a termite nest, runs or climbs a tree.
Cubs have been observed to always keep the same riding position, with one riding near the neck and the other near the rump.
Daroji, Karnataka.