Iksha Foundation is a public charitable trust founded to focus on Retinoblastoma – to create awareness, to provide aid for its treatment and to support research to improve care of children with Retinoblastoma. Iksha, based in Bangalore, is run by a team of individuals who are passionate about helping these children and their families. About 80% of the affected children lose their lives to this dreaded disease. You can read more about Iksha Foundation and their work here.
Here are some facts about Retinoblastoma:
Retinoblastoma is an aggressive childhood eye Cancer that kills over 7,000 youngsters each year.
Every 57 minutes a child is diagnosed with Retinoblastoma.
Every day 4 children are born with eye Cancer in India. Out of the four, one will die.
80% of the children affected by Retinoblastoma lose their lives.
92% of children with eye Cancer live in developing nations.
Globally, 1 in 15,000 children is affected by Retinoblastoma.
Some instances of children referred to Iksha Foundation: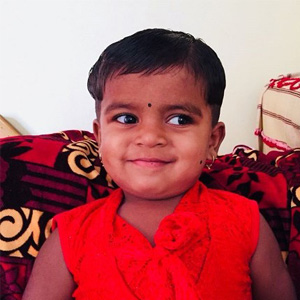 Ishwari, Born: Sep 2015
She was diagnosed with bilateral retinoblastoma when she was 3 months old. She so far received 17 cycles of chemotherapy and laser. She has no left eye vision but has good chances to salvage both eyes and vision of the right eye. Iksha supports her treatment and care.
Gouri Manoj, Born August 2016
Gouri was diagnosed with bilateral retinoblastoma in an eye hospital in Mumbai and was referred to Centre for sight, Hyderabad for treatment. Her treatment is going on and tumors have regressed. Iksha supports her treatment and care.
About Ramki Sreenivasan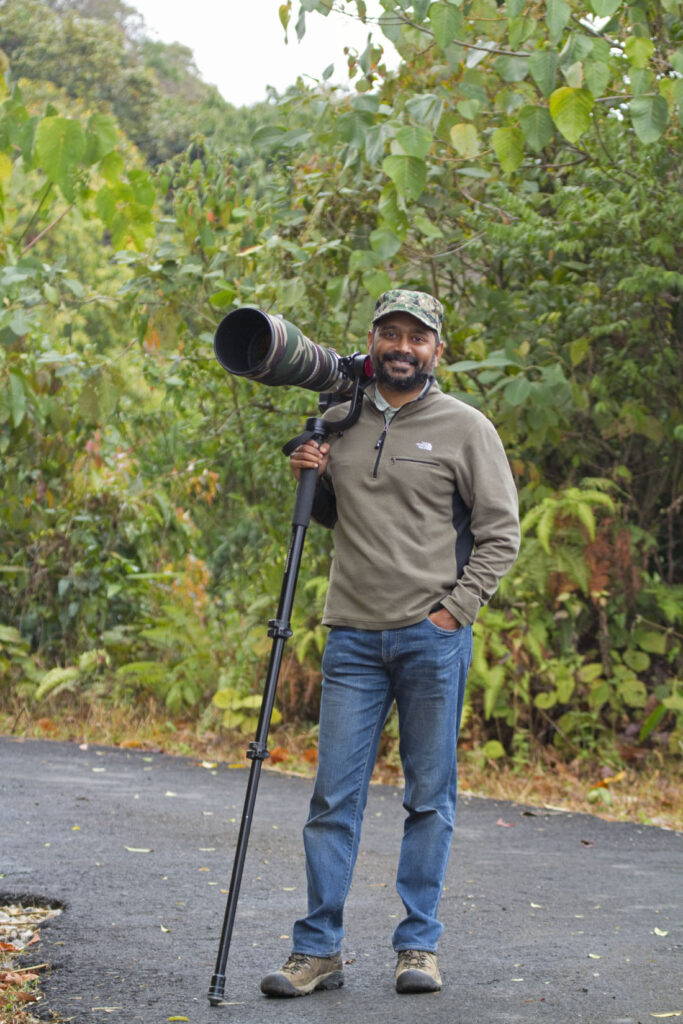 Hi! Welcome to the Project of my life – Wildlife for Cancer!
I was diagnosed with cancer in late 2017. While going in and out of hospitals for treatments, a cruel reality hit me hard – Cancer is a universal disease, but its treatment is not affordable to all. Some can't even afford a diagnosis, let alone start treatment! It was then that I knew I wanted to do something to change this reality.
I have been photographing India's wilderness for over two decades. I had never been a commercial photographer, but now, I saw an opportunity to use my wildlife photographs for a cause. And thus was born the idea of Wildlife For Cancer – an online platform where visitors can buy large and high quality prints of my photographs, which can directly fund cancer treatment for the needy.
I already knew of the great work Iksha Foundation was doing for children affected by Retinoblastoma. It was just a matter of building this platform, that has been put together by a wonderful team of like-minded people.
India has incredible biodiversity spread over its varied and unique habitats from the scorching deserts of the Tahr and Kutch and the lofty Himalayas to the steaming mangroves of the Sundarbans to the rainforests of the Northeast and the Western ghats and Deccan of peninsular India. I have been fortunate to travel and photograph extensively in these landscapes. All images presented are from India only. Many species of Indian wildlife are under serious threat and I have added a short account on conservation for each of these species separately.
The plan is to keep adding images as and when something new and interesting comes up. Also, over a period of time I will invite some of the best wildlife photographers and artists in the country, many of whom are also my dear friends, to share their images on this platform to make it more diverse and offer more choice. Further, I will also expand the number of NGO partners who work in the Cancer space.
Thank you for visiting this website! I sincerely hope you enjoy this collection of pictures and stories. Your contribution by purchasing the wildlife prints will go a long way in helping these children.
Together we can make a difference!
"Let come what comes, let go what goes. See what remains" ~ Ramana